1. Wat Tha Luang (วัดท่าหลวง)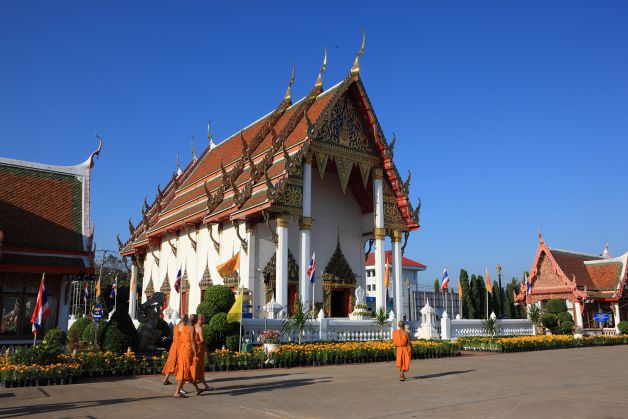 When visiting Phichit, visitors should come to pay respect to Luang Phor Petch, a beautiful Buddha image in this prominent provincial temple. The Ubosot (ordination hall) where Luang Phor Petch is enshrined is open daily from 9 a.m. to 4 p.m. The Luang Phor Petch annual ceremony and related Phichit celebrations held annually in January are recommended to visitors. This event features the Luang Phor Petch worship ceremony, local art and cultural shows, entertainment, Red Cross shops, a floral exhibition, local sports competitions, a light and sound show titled The Virtue of Luang Phor Petch, lotus processions dedicated to Buddhism, and illuminated boat processions. The event is in January.

For further information, please contact the Phichit Buddhism Office, tel. 0 5661 4977 or the Education Division, Phichit Municipality tel. 0 5661 3096.

GPS : 16.441185, 100.352497

2. Old Wang Krod Community (เที่ยวย่านเก่าวังกรด)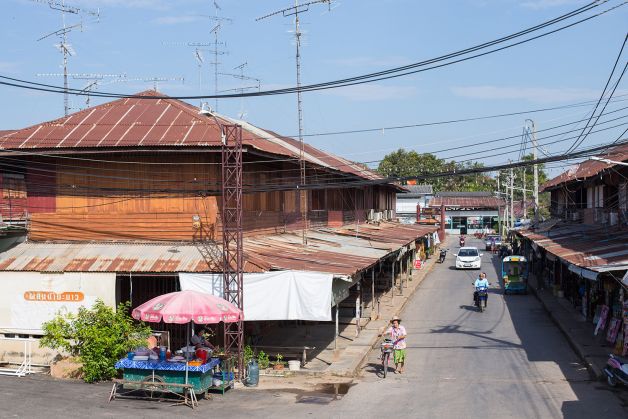 Wang Krod Old Market in Wang Krod Community is located by the Nan River in Tambon Wang Krod, Amphoe Mueang, Phichit. It is about 6 kilometers from Phichit City. The old community is open Fridays and Saturdays from 8.30 a.m. to 3 p.m., and the old market is open daily from 8 a.m. to 3 p.m. For visitors who would like to celebrate their Valentine's Day in Thailand, the event "Spicing Up the Romance at Old Wang Krod Community" is held annually on February 14.

For further information, please contact the Public Relations, Phichit Province tel. 0 5661 1611.

GPS : 16.399085, 100.389534

3. Wat Pho Prathap Chang (วัดโพธิ์ประทับช้าง อำเภอโพธิ์ประทับช้าง)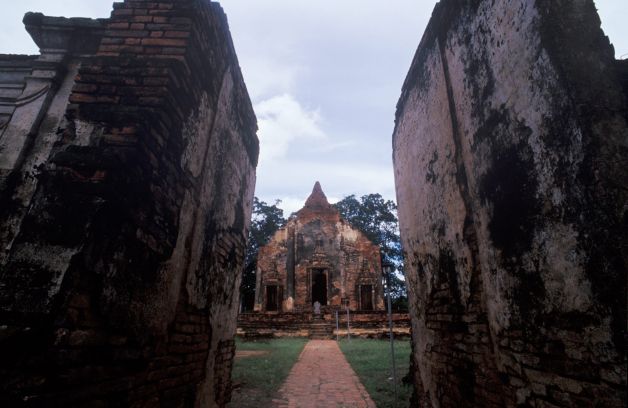 This ancient temple in Amphoe Pho Prathap Chang has been registered by the Fine Arts Department. The Temple was commissioned by King Suriyenthrathibodi or Phra Chao Suea (the Tiger King) of Ayutthaya Kingdom, whose title before ascending the throne was Khun Luang Sorasak. The Temple was built over 300 years ago to mark His birthplace. The Temple is quite large, with lofty gates and a double wall built in the style of Ayutthaya architecture. The Ubosot, ordination hall, enshrines the principal Buddha image, named "Luang Phor Toh."

If visiting Phichit in March, the event known as "Sweet Pomelos and Pho Prathap Chang OTOP" (One Tambon One Product) is recommended. In this event, held annually from March to April at the Pho Prathap Chang District Office, OTOP products are available. Activities in the event are:

1. The Luang Phor Toh worship ceremony

2. The Phra Chao Suea worship ceremony

3. A beauty contest for the local fighting cocks

4. Thai boxing matches

5. The legend of Phra Chao Suea light and sound shows

6. Other entertainment such as likay -- a form of popular folk theater in Thailand -- movie screenings, and Thai folk dance.

For further information, please contact the Pho Prathap Chang District Office tel. 0 5668 9021.

GPS : 16.303049, 100.316319

4. Famous Mangoes, Great Marian Plums Event (ประเพณีมะม่วงดัง มะปรางเด่น)

This event is held annually between March and April at the Cultural Office of Phichit. Activities at the event are:

1. Activities revolving around local agricultural produce

2. Motorcade parades from different tambons

3. Local wisdom and OTOP products sale

4. Stage performances, farmer beauty contest, and Thai folk song contests.

For further information, please contact the Cultural Office of Phichit tel. 0 5661 2675-6 ext. 102, 103.

GPS : 16.443895, 100.348623

5. Luang Phor Ngern at Wat Bang Khlan or Wat Hirunyaram (หลวงพ่อเงิน วัดบางคลาน หรือ วัดหิรัญญาราม)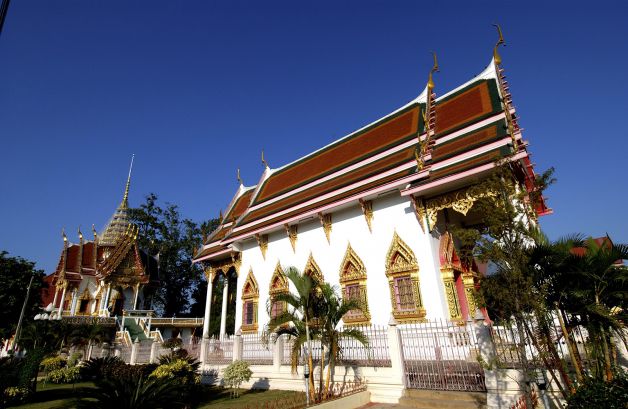 This temple, whose old name was Wat Wang Tago, is located by the Nan River in Amphoe Pho Thale. Luang Phor Ngern was a renowned monk of Phichit. His holy objects are widely renowned for their protective and kindness-inducing power. They are popular among amulet collectors who very much want to own one for auspiciousness. The most interesting spot at this temple is Nakhon Chai Bawon Museum, a two-story mandapa. The upper floor enshrines a life-size figure of Luang Phor Ngern, the revered monk who lived at this temple. The lower floor showcases ancient artifacts such as Buddha images and pottery. Open daily 8 a.m. – 5 p.m.

GPS : 16.017100, 100.272606